The finca is surrounded by a meadow, natural paradise, which you can enjoy activities such as horseback riding, biking and hiking. Not forgetting the nearby Cultural Heritage in historical sites such as Zafra, Jerez de los Caballeros and Burguillos.
Hiking and horseback riding
Lovers of horses and natural sites, may experience the opportunity to live a unique experience, whether family, friends, and in harmony with nature surrounding the Hacienda La Giralda. A place so reacquainted himself enjoying the horse saddle, feeling the freedom that this great equestrian experience.
Visit cattle
Extremadura is a natural paradise surrounded by Dehesa: a huge sea field and trees where the most important cattle and pigs are raised in Spain.
If you want to make a tour around the Hacienda, we'll show how these cattle coexists in perfect harmony with nature. Expanses of green land where fighting bulls graze and Iberian pigs from which the famous hams and sausages of Extremadura are obtained.
Discover ZAFRA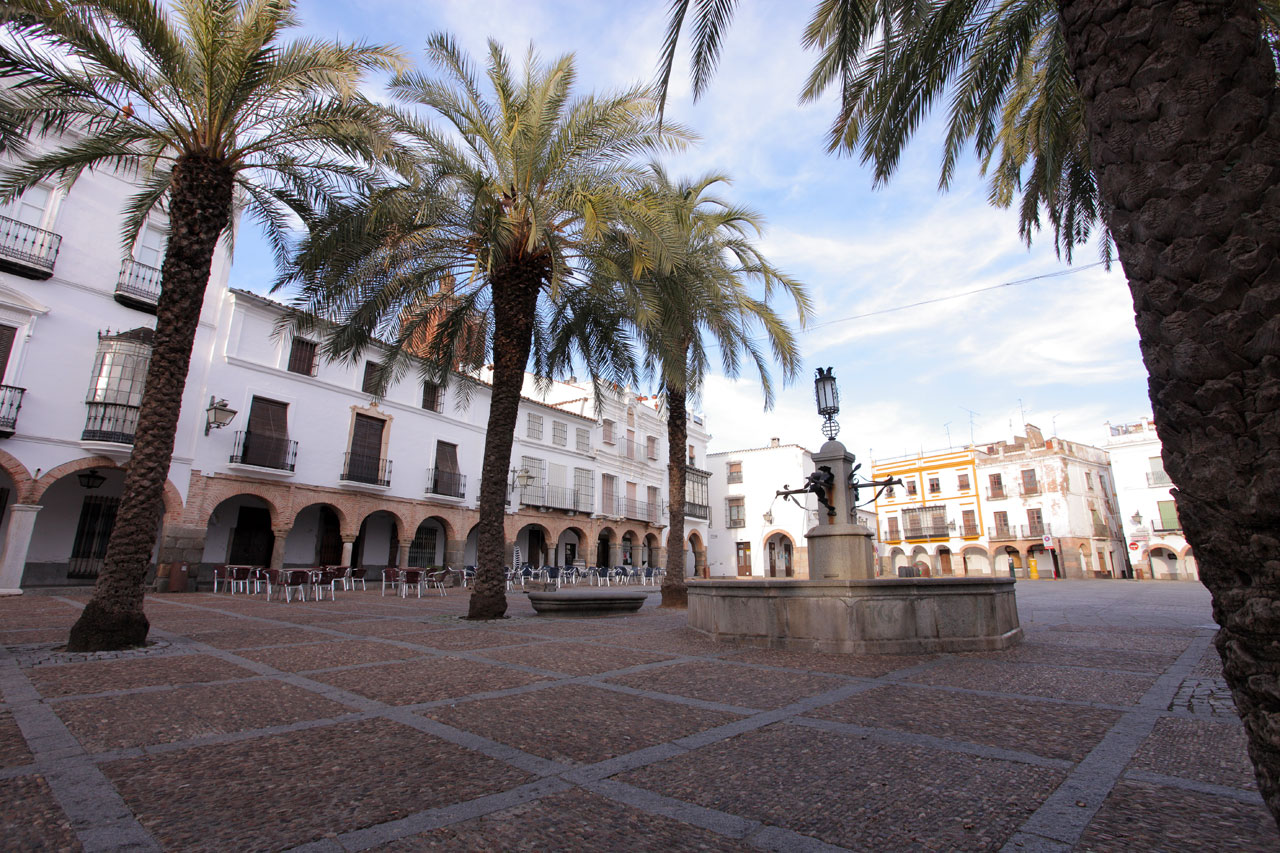 ZAFRA, NOBILIARY AND FESTIVE
Located south of Extremadura, Zafra is a town full of charm and life thanks to the hospitality of its inhabitants, the segedanos.